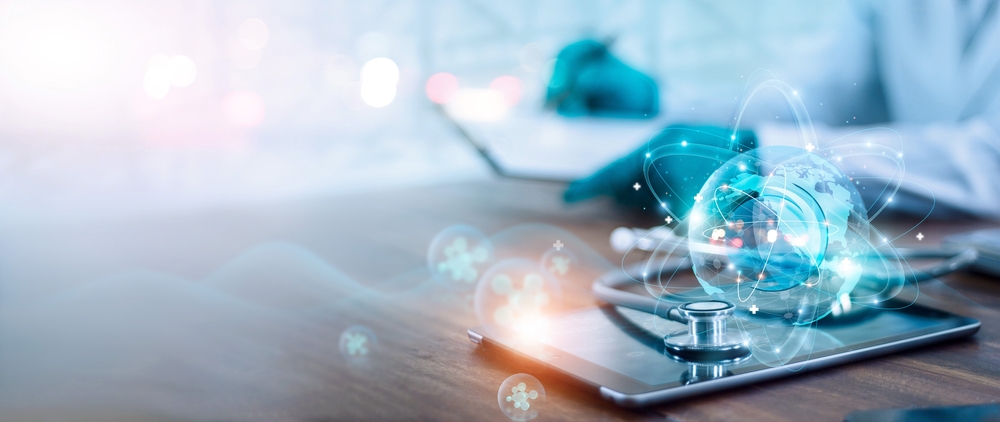 What is virtual healthcare and is it the future?
In the fast-paced world we live in, technology continues to revolutionise various industries, and healthcare is no exception. As a sales reps at the top of your game, it's crucial to stay ahead of industry trends and explore opportunities in this rapidly evolving field. That's where we come in to help inform your industry knowledge. So, what's shaping healthcare as we know it?
Virtual healthcare has emerged as a game-changing solution that offers convenience, efficiency, and improved access to medical services. With rising trends in remote working, digitalization, and innovation in healthcare, there's great potential in virtual healthcare and its ability to impact the healthcare industry on whole. But, what is virtual healthcare? In essence, it's the application of medical care, checking in with and monitoring patients remotely with the help of tools such as mobile apps, software, and videoconferencing. It has revolutionised the way healthcare providers and patients collaborate remotely for diagnosis, monitoring, and treatment.
Virtual health is sometimes used interchangeably with "telehealth" or "telemedicine" but it's worth noting that all three terms have different definitions. Telehealth is the broader concept encompassing remote healthcare practices, including virtual healthcare. Telemedicine focuses on treating patients without in-person consultations, mainly for chronic illnesses after diagnosis. In the UK, "Digital health" is used as an umbrella term encapsulating virtual health.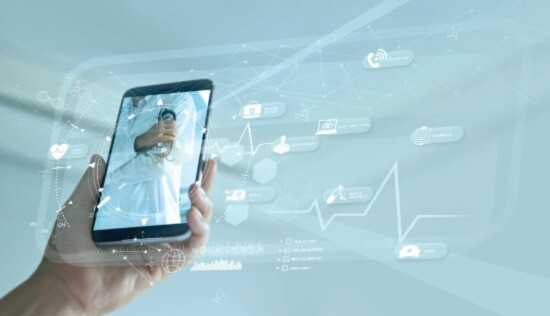 Delve into the rapid growth of virtual healthcare across key global players, and learn why it is poised to become the future of healthcare:

The growth of virtual healthcare
The numbers speak for themselves: McKinsey predicted up to a staggering $250 billion of US healthcare spend could potentially be virtualized, and continues to grow at an unprecedented rate. In the UK, there's a drive for accelerating adoption of proven technology, Sajid Javid, Secretary of State for Health and Social Care announcing plans for £150 million of funding to support digital adoption.
In the UK, it's reported that within MedTech, digital health is the largest segment by employment, with 12,900 people in 640 businesses said to be generating a total turnover of £1.7billion. While the pandemic undoubtedly accelerated the adoption of virtual healthcare, it's important to note that these search trends have remained higher than pre-pandemic levels. This indicates a growing interest and acceptance of virtual health services, and digital technology within healthcare.
If you're curious about some of the technological trends shaping healthcare, why not check out this blog on the power of wearable technology?
Consumer preferences and demands
According to Accenture's digital health consumer survey, a significant 62% of healthcare consumers prefer virtual healthcare options. The survey also revealed that 57% of consumers would like a remote monitoring option for ongoing health issues, while 52% would choose virtual care for routine appointments. Surprisingly, even for disease diagnosis, 42% of consumers expressed their willingness to "definitely or probably" choose a virtual option if given the choice. These statistics underscore the shifting mindset of patients, who increasingly value the convenience, accessibility, and cost-effectiveness of virtual healthcare.
Pioneering providers and payers
In response to this growing demand, virtual health services are sprouting up from various healthcare providers. Unsurprisingly, as a leading provider of solutions to help life sciences organisations drive healthcare forward and get the right treatments to patients, faster, we offer virtual care solutions at IQVIA. We integrate clinical expertise, advanced data analytics and digitally-led capabilities enables to help NHS organisations mobilise and expand Virtual Care at pace and scale.
Payers or health plan providers are also recognising the importance of telehealth and improving their coverage options. Currently, 42 US states, along with Washington DC, require private insurers to cover telehealth services, typically offering reimbursements equivalent to in-person visits and treatments. This legislative support is further fueling the expansion of virtual healthcare.
Addressing healthcare challenges
The ageing population presents a significant challenge to the healthcare system. According to the Office for national Statistics, the proportion of people aged 65 years and over in England and Wales has increased from 16.4% to 18.6%. The demands on healthcare services are set to increase substantially due to the ageing population alone. Virtual healthcare offers a promising solution to this challenge. By providing more efficient and hygienic modes of treatment, virtual healthcare can alleviate the burden on traditional healthcare facilities and ensure that patients receive the care they need promptly.
At the heart of each clever solution lies people, from patients to healthcare providers, researchers and beyond, all tied by the same desire for improved population health. The key to achieving this shared goal will be collaboragtion. An unsung hero in this field is the role of the virtual sales representative – key players in moving healthcare forward, using data-backed feedback to build trust in a virtual space.
Are you ready to drive transformation in healthcare?
The impressive growth of the virtual healthcare industry, coupled with rising trends in digitalization, and innovation, underscores the potential of virtual healthcare to become the future of medicine.
As ambitious sales reps, it's important to embrace virtual healthcare as a key component of the future, where convenience, accessibility, and improved patient outcomes are at the forefront of medical care. If you're ready to take your career to the next level, apply for medical sales rep opportunities where you can play a vital part in transforming healthcare at IQVIA.
List #1
IQVIA Related insights



How to break into the medical sales field
Summary
Are you an experienced medical professional looking for a new challenge, a career changer seeking a rewarding path in the healthcare industry, or newly graduated? The field of medical sales could
Read more









List #1
Recently viewed jobs