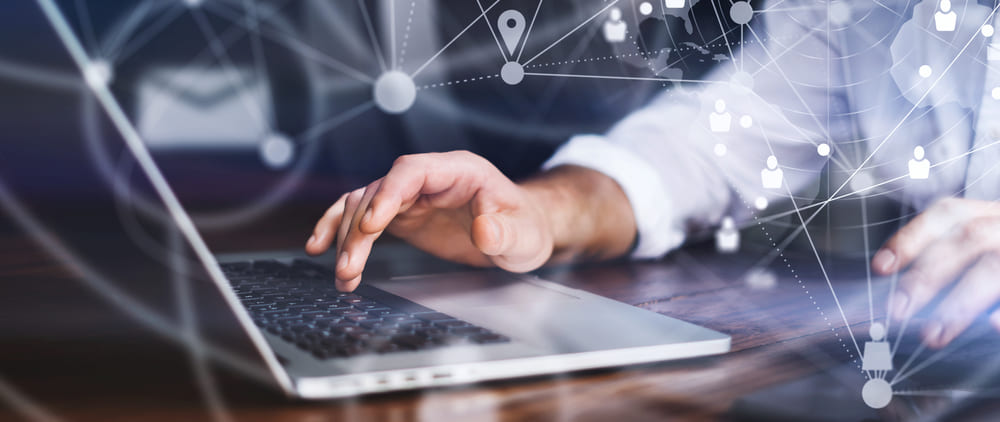 What are the main duties of a virtual sales representative?
There are many similarities between a typical medical sales rep role and a virtual one. But there are also multiple differences that make the former unique and often more enticing to candidates scouting for a suitable career.
Interestingly, a study by McKinsey & Company found that physicians who favoured video interactions grew more than fivefold, from 4% to 22%, between 2019 and 2022. What's more, the number of physicians who preferred phone calls as a preferred mode of interaction grew from 18% to 38% during the same period. This proves the value of virtual sales reps in today's world.
So, what are the main duties and what does a typical day look like for these professionals?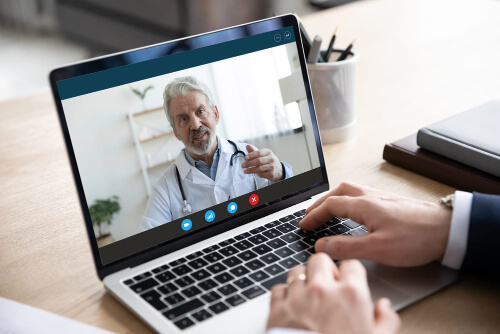 Self-motivation and sales consistency
One of the biggest challenges of remote work is finding the motivation to drive sales and complete tasks. It's easier to cancel or reschedule a virtual meeting than an in-person one. It's also easier to delay tasks when you don't have a manager or reliant co-workers nearby to encourage you. Since sales are driven by performance, this makes self-motivation a key responsibility for virtual sales reps.
Consistency and a firm grasp of schedules help with this. Luckily for virtual sales reps, several virtual tools help organise remote work environments, including Trello, Slack, and Google Workspace, to name but a few.
Establishing clear communication channels
Having the right communication tools at your disposal is crucial if you want to be a successful virtual sales rep. For example, you will need mobile devices that connect you to your collaborators and clients. These devices must be in their best working order and equipped with the necessary software to ensure the best virtual communication.
Moreover, because phone and video calls cannot replicate the full, person-to-person experience, people tend to judge using less data. If your communication channels aren't clear, the data they focus on might include poor internet connectivity, scratchy sound, or blurry video quality. This means you are responsible for ensuring you have the best equipment to complete a virtual sales meeting without interference. As a result, customers focus more on what you're saying than on how the technology's maintained.
Building relationships in a virtual space
Once you are confident with your communication channels, you must build solid relationships with colleagues and clients in a virtual space.
Recent research found that 65% of employees who shifted to remote or virtual work set-ups during and after the pandemic felt less connected to their colleagues.
A similar separation is formed between sales reps and their clients. Bridging this gap using virtual tools is, therefore, an essential responsibility in this line of work. Virtual sales reps are often expected to use data-backed feedback to establish effective communication and relationships to build trust in a virtual space. Fixed virtual appointments, clear communication, and regular follow-ups can help with this.
Know your virtual market
McKinsey & Company's research proves that healthcare workers are receptive to virtual sales. Essentially, this broadens the marketing scope. Virtual salespeople must be more akin to using social media marketing platforms and applying online content marketing strategies to complement virtual meetings. Ideally, they must stay current with virtual marketing trends.
IQVIA offers virtual sales representative careers to motivated candidates
Great sales reps of today must be able to balance in-person sales and virtual sales. The good news is that companies like IQVIA guide candidates to do exactly that. Our knowledge and resources allow us to position medical sales reps in jobs that harness traditional skills while providing support during the acquisition of new, modern skills.
If you think you have what it takes to perfect virtual sales and would like to break barriers with IQVIA, we invite you to browse our current medical sales jobs and start the application process. You can also sign up for job alerts, and we will notify you when new opportunities become available.
List #1
IQVIA Related insights


How to adopt medical device sales ethics
Summary
In an industry where cutting-edge innovations and life-changing treatments are introduced every day, the role of ethics in medical device sales is critical.  Bridging the gap between groundbreaking m
Read more

How to get into clinical research jobs
Summary
Clinical research is a dynamic and rewarding field that transcends borders, offering professionals around the world the chance to contribute to medical advancements and improve patient outcomes.
Read more





How to break into the medical sales field
Summary
Are you an experienced medical professional looking for a new challenge, a career changer seeking a rewarding path in the healthcare industry, or newly graduated? The field of medical sales could
Read more




List #1
Recently viewed jobs