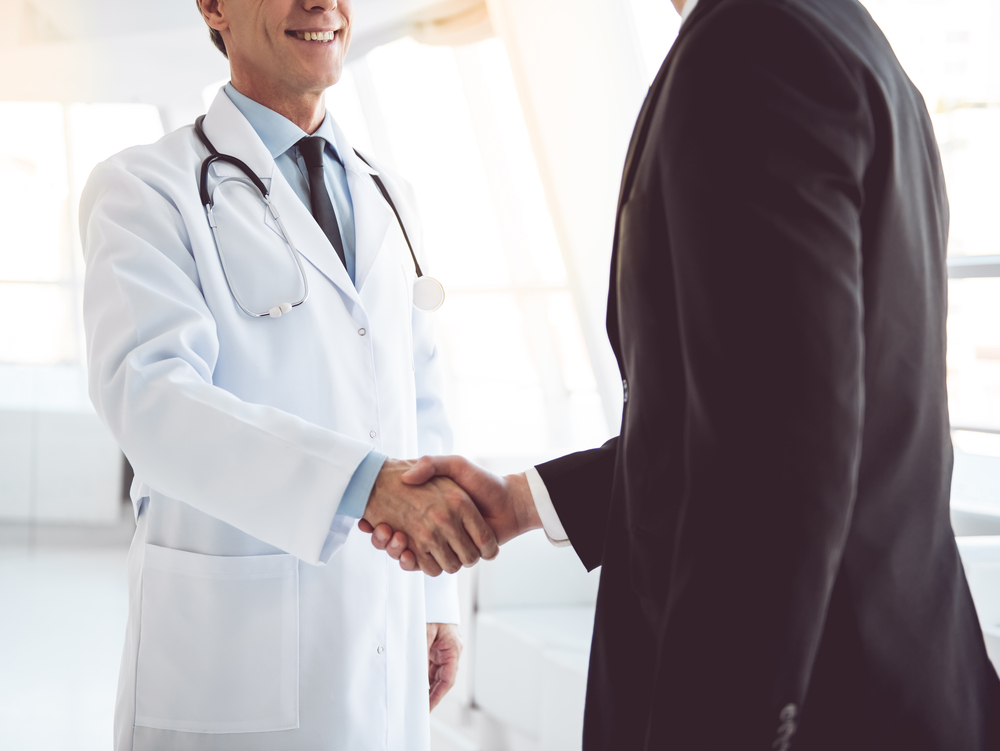 How to stay ahead of the game in healthcare sales
Healthcare sales in today's market is an increasingly important job. Technology has advanced the development of new drugs, devices, and therapies, leaving the industry highly competitive and thriving. The needs for sales and distribution are greater than before. In fact, the market size of the UK pharma industry has grown 3.8% yearly between 2018 and 2023 – an indication that healthcare innovation is peaking.
This is good news for health professionals who want to expand into medical sales careers. The industry is bursting with opportunities as the sector continues to propel forward. But with all the competition, finding and keeping the best medical sales jobs can be challenging. Below, we'll discuss pointers for staying ahead of the pharmaceutical sales game.
Go the extra mile
A medical sales rep who puts customers and patients first is worth their weight in gold. They will go the extra mile to reach targets and put in the effort needed to see sale projects through. This includes building networks, maintaining healthy relationships, staying on top of organised schedules, and keeping up with medical trends.
Be proactive
As we said, this field is highly competitive, and leads or customers are snapped up fast. Taking a proactive stance will help you build and maintain a thriving customer base, so your sales never fall short. One way to be proactive is to use technology like customer management software and marketing tools to establish your presence and stretch your reach far and wide.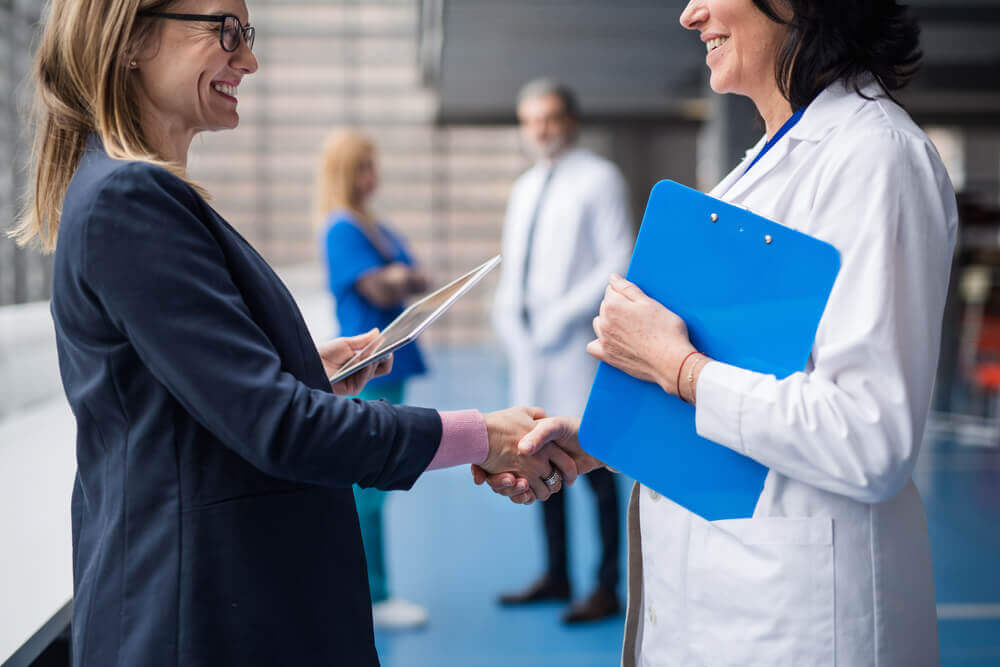 Specialise
When you specialise in healthcare, you can hone your expertise, meaning you'll be acknowledged as a key contributor to your field and a step closer to landing your dream medical sales job. Whether it's oncology, immunology, neurology, medical devices, or any other specialism, choose the area where you know you can have an impact and be recognised for
your exclusive knowledge. This may mean setting aside a few years to pursue studies, but the extra effort will help bring you to the forefront of the best innovations and developments.
Embrace versatility
The Covid-19 pandemic proved how important versatility is. With little notice, you may be expected to alter your job role and change how you previously managed sales processes. According to Wilson Learning, versatile salespeople are 50% more successful than less adaptable sales reps. Prove to your customers and company that you can embrace versatility, and you'll be more likely to keep a tight hold on your career.
Choose the right company
If you want to grow your career, you need to hunt for the right opportunities. Global organisations, like IQVIA, offer exposure to customers and expertise that you won't get at other companies. Before applying for a job as a medical sales rep, study the company to see if they match your values and goals. It will also help to investigate the type of support they offer to help keep you one step ahead of the competition.
Remain at the forefront of healthcare sales with IQVIA
A career in medical sales can be highly rewarding. You get to actively change the course of healthcare, with the best patient outcomes as your target.
At IQVIA, we foster networks of ambitious healthcare professionals so that we can be key players in the evolution of medical solutions. If you're ready to kick off an exciting career as a medical sales rep, IQVIA invites you to form part of our team. You can do this by applying for one of our many medical sales rep jobs or you can sign up for job alerts and be the first hear about our opportunities and news.
List #1
IQVIA Related insights


How to adopt medical device sales ethics
Summary
In an industry where cutting-edge innovations and life-changing treatments are introduced every day, the role of ethics in medical device sales is critical.  Bridging the gap between groundbreaking m
Read more

How to get into clinical research jobs
Summary
Clinical research is a dynamic and rewarding field that transcends borders, offering professionals around the world the chance to contribute to medical advancements and improve patient outcomes.
Read more





How to break into the medical sales field
Summary
Are you an experienced medical professional looking for a new challenge, a career changer seeking a rewarding path in the healthcare industry, or newly graduated? The field of medical sales could
Read more




List #1
Recently viewed jobs