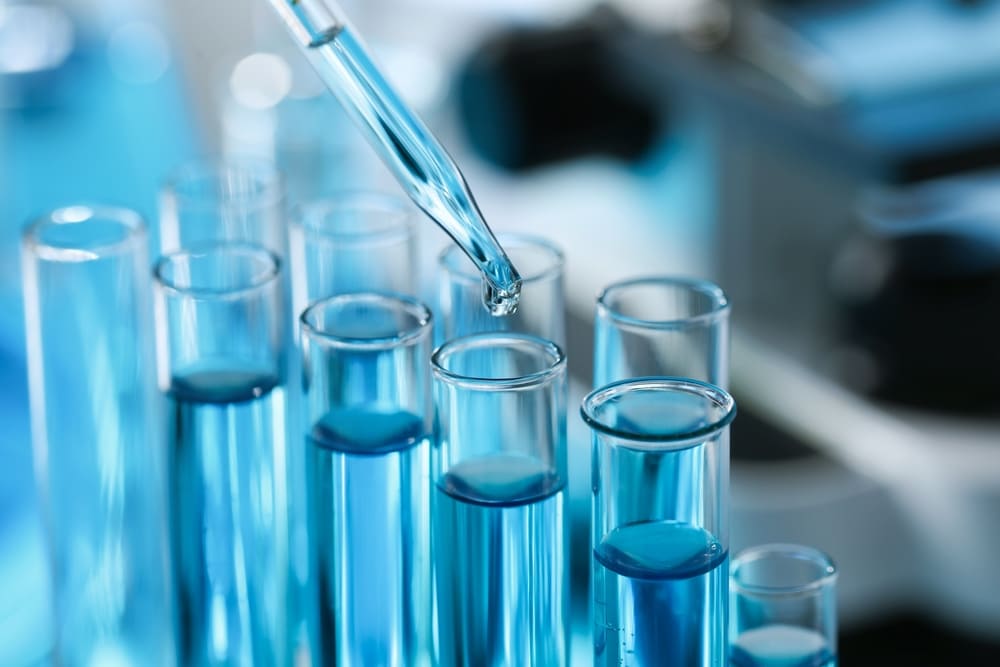 Being a vaccine medical sales rep: insights from Darya
The global vaccine sales market is expected to see a compound annual growth rate of 6.15% from 2022 to 2027, with reports revealing it's expected to reach $353.04 billion in 2027 from its previous value of $262.00 billion in 2022. With figures like this, working as a vaccine medical sales rep is an ever more lucrative career.
Beyond the figures, at IQVIA we know that in a world where health is of paramount importance, there are unsung heroes who work tirelessly behind the scenes to ensure the well-being of individuals and communities. One such individual is Darya Khanipour, a medical sales representative, specialising in vaccines, working in partnership with GSK.
As a Vaccine Medical Sales Representative, Darya plays a pivotal role in bridging the gap between her pharmaceutical company and healthcare providers. Darya provides invaluable insights, fosters meaningful relationships, and promotes the crucial importance of healthcare products in safeguarding lives.
Join us as we delve into a day in the life of Darya, who enjoys playing a part to help shape a brighter and healthier future for all.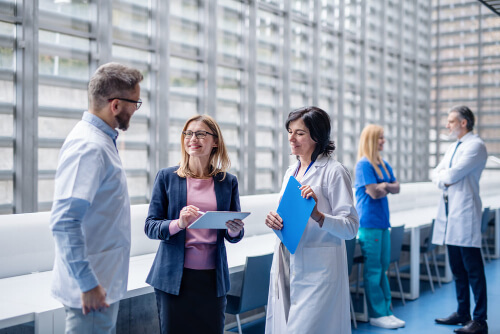 When did you join IQVIA and why?
I joined IQVIA end of May 2022 as I was looking to widen my experiences within the industry.
And with the medical sales market expected to grow to an estimated 657.98 billion by 2028, it proved to be a promising field for stability and growth.
What does a typical day look like as a Medical Sales Rep at IQVIA?
I spend the majority of my time managing multiple accounts within various Clinical Commissioning Groups (CCGs) across the UK. The aim is to speak to healthcare professionals to make sure they are aware of our products and all the information that could help them help their patients. Additionally, the insights I collect from the healthcare professionals are then shared with the marketing team to optimise our approach and promotional material for the future.
What inspired you to become a Medical Sales Rep?
The world of sales, marketing and commercial has always been very interesting to me, so when the opportunity came up to explore it and learn so much within a field that was brand new to me, I was inspired to go for it!
What is your favourite thing about being a Medical Sales Rep?
There's so much to love about working in medical sales. I love the culture and the people here at GSK! I've been very lucky to have landed a role within a team that is always helpful with people that I now call my friends. I also couldn't praise my managers enough, they're always supporting me and my goals for my career!
What makes a great Medical Sales Rep?
Amongst many traits that make a truly great medical sales rep, my top would be resilience, resilience, resilience!
When you're not working, how do you like to spend your time?
With the many exciting events happening in London every weekend, I love to experience something new whenever I can! I love spending quality time with my friends and family, reading, and watching lots and lots of Netflix!
It's time to take your career to the next level
At IQVIA, with over 61,000 colleagues in over 100 countries, you've got access to a diverse network of talented professionals. As a medical sales rep there's never a dull moment. You could spend your day negotiating sales contracts, selling products and managing strong working relationships with a range of healthcare professionals including general practitioners (GPs), hospital doctors, pharmacists, practice managers, nurses and more.
If you're considering a career in medical sales, why not explore open vacancies for medical sales rep jobs at IQVIA? Whether you're looking for flexibility, salary satisfaction, or variety, there are plenty of opportunities. Sign up for job alerts now.
List #1
IQVIA Related insights




How to break into the medical sales field
Summary
Are you an experienced medical professional looking for a new challenge, a career changer seeking a rewarding path in the healthcare industry, or newly graduated? The field of medical sales could
Read more








List #1
Recently viewed jobs