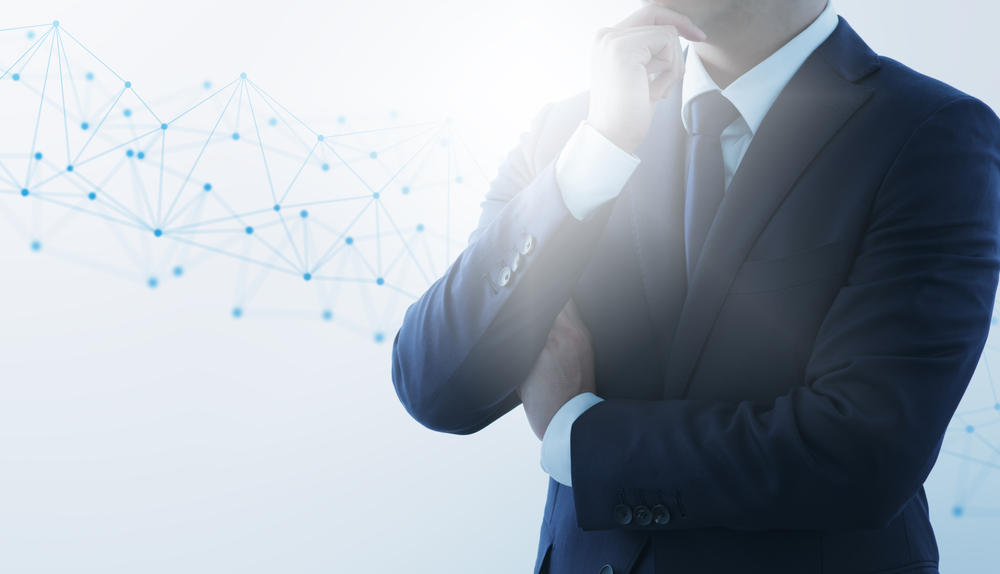 How scientific advisors lead the forefront of innovation
In the ever-evolving landscape of scientific research and development, there exists a group of professionals who play a pivotal role in shaping the direction of innovation. These individuals, known as scientific advisors, possess a unique combination of scientific expertise, strategic thinking, and cross-functional collaboration skills.
Scientific advisors have become widely more recognised as the unsung heroes of the medical field since the COVID-19 pandemic. Their specialist knowledge, skills and leadership set a benchmark for engineering science into the heart of critical conversations in government and business.
If you're wondering about the prospects of a scientific career, you don't have to go far to learn about growing government investments into scientific research and development. In the UK alone, R&D spending is expected to increase up to £20 billion per annum by 2025. With scientific innovation at the forefront of minds, and unique challenges to tackle, the world is going to need more experts to lead the way.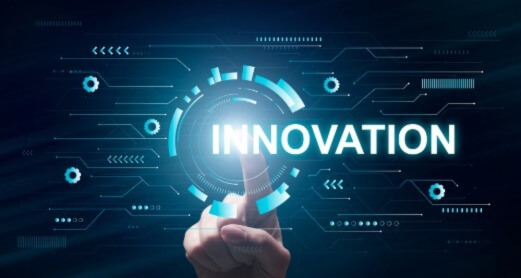 But, what does a scientific advisor do?
Scientific advisors at IQVIA play a vital and diverse role, combining scientific expertise with strategic thinking. They provide leadership, insight, and strategy to research teams, guiding projects and identifying areas of growth. They are the driving force behind breakthrough discoveries and advancements in various fields, particularly in the medical field.
In a scientific advisor role, you'll find yourself fulfilling a leadership role in research or development departments and provide scientific and technical guidance, expertise, and oversight. While you might work across complex projects from start to finish, your insight will be especially sought in the early stages of evaluating the validity or viability of a project.
If you're keen to learn the ins and outs of a role like this, why not explore a Scientific advisor job description? Or find out how you to start a career with IQVIA.
Read on to delve into some of the key traits of the role:
1. Strategic thinking
Scientific advisors possess a forward-thinking mindset, evaluating the long-term implications of research. They assess the feasibility and impact of innovative ideas, aligning research goals with organizational objectives for maximum success.
2. Cross-functional collaboration
Advisors foster innovation through teamwork, bringing together experts from various scientific disciplines. By encouraging effective communication and knowledge-sharing, they create an environment that promotes breakthroughs at the intersection of fields.
3. Training and communication
Scientific advisors mentor researchers, providing guidance and necessary resources for success. They cultivate a culture of continuous learning and facilitate effective communication within the research community and with external stakeholders.
Who do scientific advisors work with?
Working closely with cross-functional teams such as Medical Affairs Teams or with a local Therapeutics Area Lead, you'll play an influential role in the development of internal training plans. You might also work with research and development teams or have direct involvement in supporting clinical studies. As a scientific advisor, you'll consult with key stakeholders, and build strong relationships with experts and medical communities.
Why choose IQVIA for your scientific advisor career?
Joining IQVIA as a scientific advisor offers an opportunity to leverage scientific acumen, work alongside brilliant minds, shape innovative strategies, foster collaboration, empower researchers, and facilitate impactful communication. It's a dynamic role at the forefront of advancing healthcare. It offers a unique opportunity to make a tangible impact on society by contributing to groundbreaking advancements in the medical field and beyond.
If you're an innovator who excels at creating intelligent connections, then you'll feel right at home with us. We're a renowned worldwide leader in offering cutting-edge analytics, technological solutions, and clinical research services to the life sciences sector.
At IQVIA we have a profound understanding of the domain and access to vast reservoirs of big data. Our expertise spans across various facets of the industry, enabling transformative advancements and delivering unparalleled insights, throughout the healthcare landscape.
There's nowhere better to unlock your potential as a pioneer at the forefront of innovation. Sign up for job alerts to be first in line to hear about new opportunities.
Medical Science Liaison Germany Austria Switzerland – Immuno-oncology
Location:
Mannheim, Frankfurt/Oder, Berlin, München-Sauerlach, Munchen
Location
Mannheim
München-Sauerlach
Frankfurt/Oder
Berlin
Munchen
Description
Medical Science Liaison – New Team Build – Oncology Immunotherapy (Solid Tumor) Germany, Austria, SwitzerlandIQVIA's international medical affairs team is looking for 10 experienced MSLs (Medical Scie

Apply
Medical Science Liaison Manager m/w/d Hematology Nephrology
Location:
Berlin, Stuttgart
Description
IQVIA ist ein führender, globaler Anbieter von zukunftsweisender Analytik, Technologielösungen und klinischer Auftragsforschung. Bei IQVIA Contract Sales & Medical Solutions unterstützen Sie unsere Ku

Apply
Medical Science Liaison West 2906686
Location:
Los Angeles, Denver, Dallas, Chicago, Las Vegas
Location
Los Angeles
Dallas
Chicago
Denver
Las Vegas
Description
Medical Science Liaison The Medical Science Liaison (MSL) will deliver scientific training to HCPs and Media regarding current and future adjunctive therapies and skincare solutions. The MSL will supp

Apply
Medical Science Liaison - Oncology - Denmark
Location:
Copenhagen Ø, Funen
Description
Medical Science Liaison – Team Expansion – Oncology Immunotherapy As part of a European team expansion – including Key Account Managers and Sales Representatives in multiple countries – IQVIA's intern

Apply
Medical Science Liaison - Oncology - Portugal
Location:
Oeiras, Coimbra
Description
Medical Science Liaison – Team Expansion – Oncology Immunotherapy As part of a European team expansion – including Key Account Managers and Sales Representatives in multiple countries – IQVIA's intern

Apply
Medical Science Liaison - Oncology - Austria
Description
Medical Science Liaison – Team Expansion – Oncology Immunotherapy As part of a European team expansion – including Key Account Managers and Sales Representatives in multiple countries – IQVIA's intern

Apply
Medical Science Liaison - Oncology - Sweden
Location:
Solna, Helsingborg
Description
Medical Science Liaison – Team Expansion – Oncology Immunotherapy As part of a European team expansion – including Key Account Managers and Sales Representatives in multiple countries – IQVIA's intern

Apply
Medical Science Liaison - Oncology - Belgium
Location:
Zaventem, Charleroi, Brugge, Antwerpen Zuid, Antwerp
Location
Zaventem
Charleroi
Brugge
Antwerpen Zuid
Antwerp
Description
Medical Science Liaison – Team Expansion – Oncology Immunotherapy As part of a European team expansion – including Key Account Managers and Sales Representatives in multiple countries – IQVIA's intern

Apply
Market Access Specialist
Description
Every 30 minutes a stroke patient who could have been saved, dies or is permanently disabled, because they were treated in the wrong hospital.Our mission is simple. To increase the number of patients

Apply
List #1
IQVIA Related insights




How to break into the medical sales field
Summary
Are you an experienced medical professional looking for a new challenge, a career changer seeking a rewarding path in the healthcare industry, or newly graduated? The field of medical sales could
Read more








List #1
Recently viewed jobs