Stacey tells us what it means to be a medical sales rep
There are many reasons why medical sales could be the dream career you've been looking for, whether you're looking for flexibility, salary satisfaction or variety. If you're considering a career in medical sales, you might be asking what is a medical sales rep?
Medical Sales Representatives bring together a combination of scientific knowledge, communication skills, and business acumen. At IQVIA, with over 71,000 colleagues in over 100 countries, you've got access to a diverse network of talented professionals. As a medical sales rep you'll negotiate sales contracts, sell products and manage strong working relationships with a range of healthcare professionals including general practitioners (GPs), hospital doctors, pharmacists, practice managers, nurses, dentists, and more.
If you want a truly rewarding career in a growing market, look no further. But don't just take it from us, learn about a day in the life of a medical sales rep from Stacey Manuel. Having moved into a medical sales career path, Stacey is proof that it's never too late to find a job that makes you proud to be making a difference.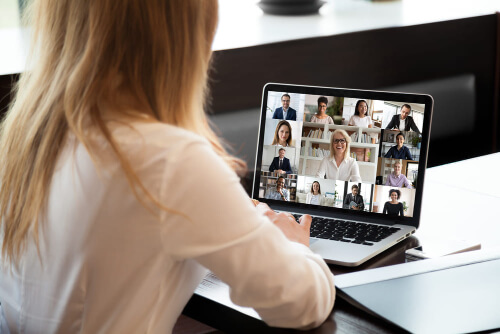 When did you join IQVIA and why?
I joined IQVIA in June 2022, after looking for a step change in my career from account management to
the Pharmaceutical industry, in particular Pharmaceutical Sales. The sustained growth of the pharmaceutical industry is what made it such an attractive market for me. IQVIA's reputation as a first-class employer was a large reason for joining the company and I haven't looked back since.
What does a typical day look like as a Medical Sales Rep at IQVIA?
A typical day can vary from working in the field or remotely, speaking with customers and healthcare professionals (HCPs) about how they can optimise patient care with treatments providing education, science, and clinical results, to facilitating education workshops that equip nurses with enhanced levels of knowledge to support patients.
Some days, I'm focused on project management, collaborating with regional colleagues across a number of primary care projects. On other days, I attend promotional events to reach and engage with local primary care HCPs and discuss product updates with clinical research evidence.
What inspired you to become a Medical Sales Rep?
Working in healthcare for over 15 years I have experienced a variety of roles and how they connect across the NHS healthcare pathways. I am driven to embody the change that is ever occurring in healthcare and encourage and support HCPs to deliver care for their patients as effectively and efficiently as possible.
What is your favourite thing about being a Medical Sales Rep?
I take pride in overcoming challenges and supporting HCPs to meet the needs of patients. In a culture where I'm encouraged to apply my insight and curiosity, I can lean on the expertise of management and my team. My favourite thing is feeling empowered to make decisions, take responsibility, and appropriate action where needed.
What makes a great Medical Sales Rep?
There are a few traits that make a truly great medical sales rep. For me, being great means rising to a challenge and being determined to reach the end goal without giving up at the first hurdle. Being successful in this role means being able to communicate, work collaboratively and listen to the needs of HCPs, taking proactive steps to support them in their daily role, treating and caring for patients.
When you're not working, how do you like to spend your time?
After a busy week, I enjoy taking time to rest and recharge. I have two very active dogs that I take for long walks in the country and as a treat, I enjoy a Sunday carvery at the local pub.
Join a world-class organization
If you want to help make the biggest impact possible to help our customers create a healthier world while finding ultimate job satisfaction, then you've come to the right place.
Join a diverse global community, and enjoy a work environment that helps you keep work/life balance, with home-based opportunities and flexible work schedules. Explore vacancies for medical sales rep jobs at IQVIA today.
List #1
IQVIA Related insights




How to break into the medical sales field
Summary
Are you an experienced medical professional looking for a new challenge, a career changer seeking a rewarding path in the healthcare industry, or newly graduated? The field of medical sales could
Read more








List #1
Recently viewed jobs